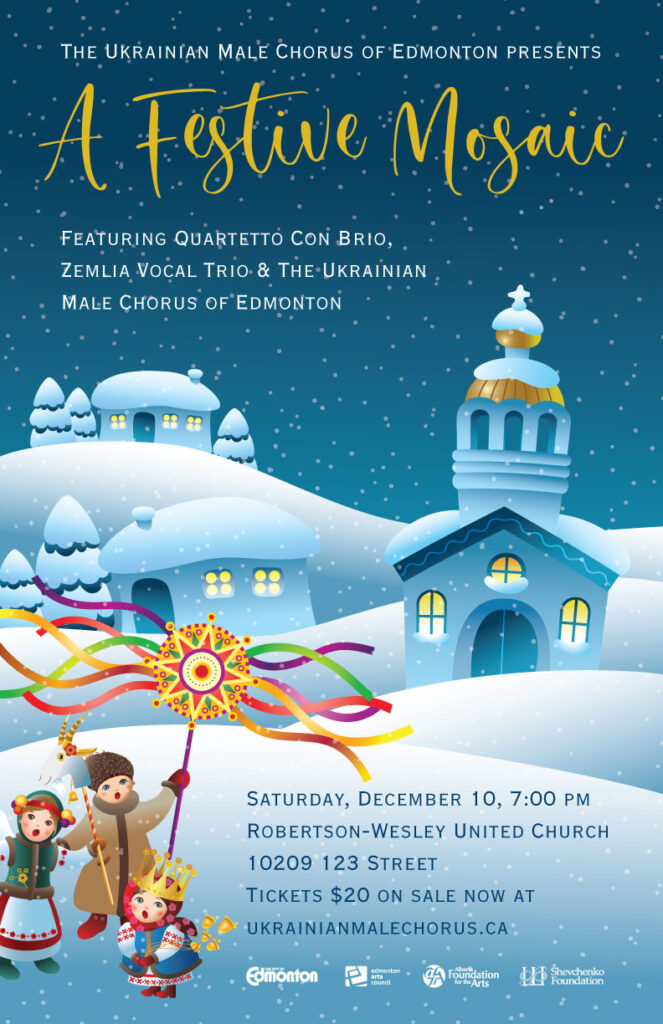 Saturday, December 10, 2022 at 7:00 pm
Robertson-Wesley United Church, 10209 123 Street, Edmonton
Our annual holiday music event returns with live performances from Zemlia Vocal Trio, Quartetto Con Brio string quartet, Holly Sangster Trio, and Ukrainian Male Chorus of Edmonton.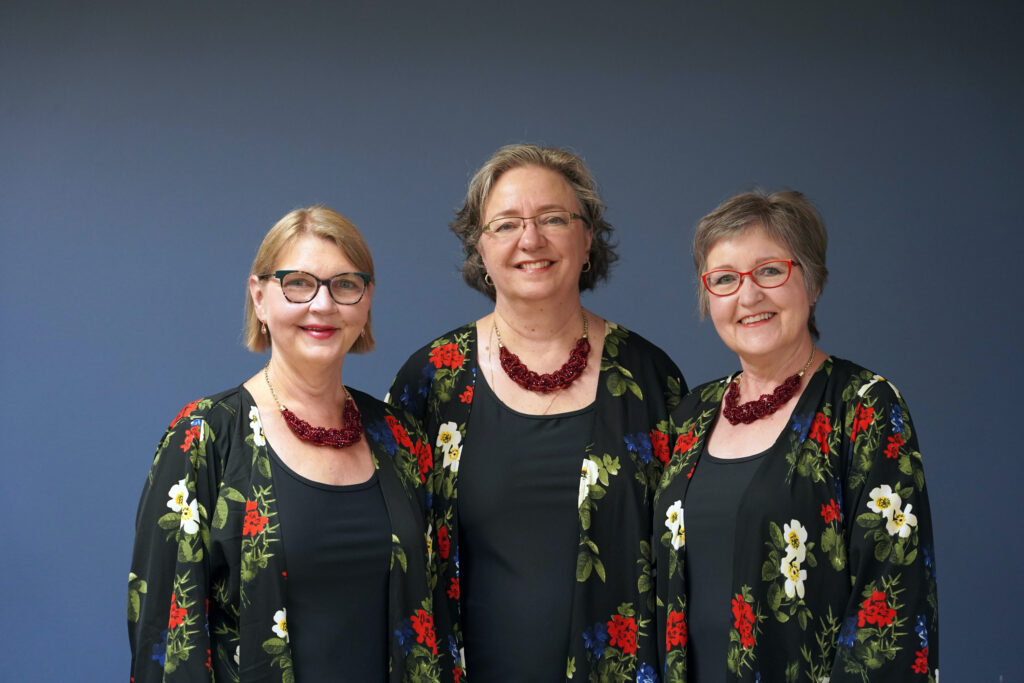 Zemlia Vocal Trio presents diverse a cappella folk and classical repertoire in various languages, entertaining with goodwill performances, and at a variety of community events and private functions.  The singers of Zemlia trace their roots back through several waves of Ukrainian immigrants arriving in Alberta, to Lamont, Plain Lake, and Two Hills. The voices of Zemlia (The Land)Trio are Natalia Onyschuk, Irena Tarnawsky, and Ksenia Maryniak.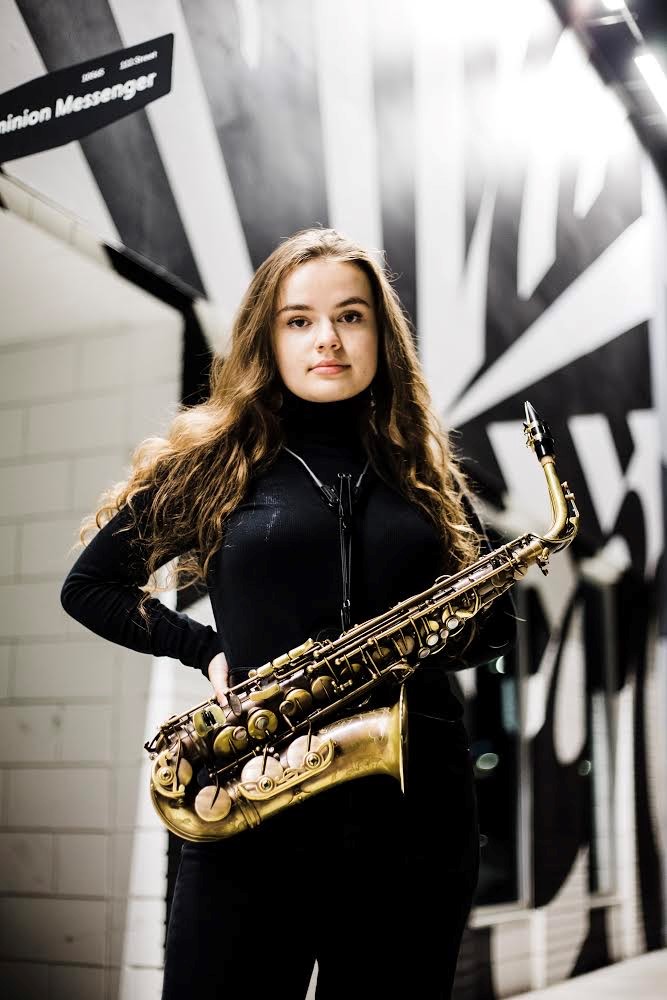 The Holly Sangster trio features Madeline Vandersluys on trombone and Gareth Gilliland on guitar. All MacEwan students or alumni, the trio focuses on reimagining the standards they love in their own style. 
Quartetto Con Brio is an Edmonton based string quartet providing music for a variety of events for over 20 years including performing at A Festive Mosaic in 2011.
Members have numerous years of combined performing and touring experience in ensembles including the Edmonton Youth Orchestra, the University of Alberta Symphony Orchestra & Academy Strings, Orchestra Borealis, Viter Ukrainian Dancers and Folk Choir, and the Edmonton Symphony Orchestra. Members have been sharing their love of chamber music starting as young students with the Edmonton Public School Board (EPSB) Strings Program.
Tickets: $20 for adults & free for children 12 & under.
Ticket options:
at the door
from a choir member